Dentist Blog
Posts for tag: tooth decay
By Rockledge Dentistry
August 16, 2019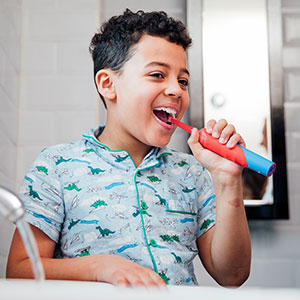 True or false: there's no cause for concern about tooth decay until your child's permanent teeth erupt.
False—decayed primary teeth can lead to potentially serious consequences later in life.
Although "baby" teeth last only a few years, they're essential to future dental health because they act as placeholders and guides for the incoming permanent teeth. If they're lost prematurely due to decay, other teeth may drift into the empty space intended for the emerging permanent tooth. Because of this, inadequate space will crowd the out of proper alignment.
And because they have thinner enamel than permanent teeth, primary teeth are more susceptible to decay. Once decay sets in, it can spread rapidly in a matter of months.
Fortunately, we may be able to prevent this from happening to your child's primary teeth with a few simple guidelines. It all begins with understanding the underlying causes of tooth decay.
Tooth decay begins with bacteria: As a result of their digestion, these microorganisms secrete acid that at high levels can erode tooth enamel. The higher the population of bacteria in the mouth, the higher the acidity and potential threat to the teeth.
The first objective then in preventing decay is to remove dental plaque, the thin film of bacteria and food particles on tooth surfaces, through daily brushing and flossing. And because bacteria feed on sugar as a primary food source, you should reduce your child's sugar consumption by restricting it to only meal times and not sending your child to bed with a bottle filled with a sugary liquid (including formula or breast milk).
To help boost your child's protection, we can also apply sealants and fluoride to teeth to help protect and strengthen their enamel from acid attack. Because we'll also monitor for signs of decay, it's important to begin regular dental visits beginning around age one. If we do detect decay, we can then treat it and make every effort to preserve your child's primary teeth until they've completed their normal life cycle.
By taking these steps, we can help make sure your child's early teeth go the distance. Their current and future dental health will certainly benefit.
If you would like more information on prevention and treatment of tooth decay, please contact us or schedule an appointment for a consultation. You can also learn more about this topic by reading the Dear Doctor magazine article "Do Babies Get Tooth Decay?"
By Rockledge Dentistry
May 18, 2019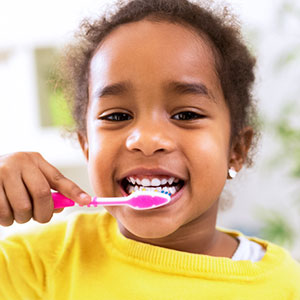 While dental diseases tend to be a greater concern as we get older, they also pose a potential threat to children. A particular type of tooth decay called early childhood caries (ECC) can severely damage children's unprotected teeth and skew their normal dental development.
Fortunately, you can protect your child's teeth from disease with a few simple practices. First and foremost: start a hygiene habit as soon as possible to remove disease-causing bacterial plaque. You don't have to wait until teeth appear, either: simply wipe the baby's gums with a clean wet cloth after nursing to minimize the growth of oral bacteria.
When their teeth do begin to erupt, you can switch to brushing (you can add flossing as more teeth erupt—but until the child shows appropriate dexterity, you'll need to do it for them). For infants, brush gently but thoroughly with a soft-bristled brush and a smear of fluoride toothpaste. When they grow older you can increase the toothpaste to a pea-sized amount. And as soon as you can, get them involved with learning to perform these vital habits on their own.
You should also limit your child's consumption of sugar. Our favorite carbohydrate is also a favorite of bacteria, who consume any remnants in dental plaque as a primary food source. So, keep sugary snacks and foods to a minimum and limit them mainly to mealtimes. And don't put a baby to sleep with a bottle filled with a liquid containing sugar (including formula and breastmilk).
Finally, begin taking your child to the dentist regularly by their first birthday for routine cleanings and checkups. Besides removing any hard to reach plaque, your dentist may also apply sealants and topical fluoride to help protect and strengthen tooth enamel. Regular visits make it more likely to detect the early signs of decay, before it does extensive damage. And beginning early makes it less likely your child will develop a fear of dental visits that could carry on into adulthood.
These and other steps will go a long way in protecting your child's teeth and gums so they develop normally. A little prevention and protection will help ensure a happy, healthy smile later in life.
If you would like more information on helping your child develop healthy teeth and gums, please contact us or schedule an appointment for a consultation. You can also learn more about this topic by reading the Dear Doctor magazine article "Top 10 Oral Health Tips for Children."
By Rockledge Dentistry
June 17, 2016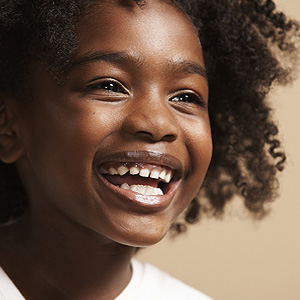 Despite everyone's best efforts, one of your child's primary ("baby") teeth has become decayed to the point it might be lost prematurely. Saving it would require extensive treatment like capping it with a crown or performing a pulpotomy, similar to a root canal treatment.
You may be thinking: since it's going to come out eventually, why go to the expense of trying to preserve it longer? Actually, there are good reasons to save a baby tooth depending on your child's age — for now and for the future. Here are 4 of them.
They're important for nutrition. Baby teeth are quite similar to permanent teeth — not only do they look like them, they perform like them too, enabling a growing child to chew and digest food needed to boost their development. Even the loss of one tooth for an extended period makes effective chewing harder.
They're important for speech development. With their first words, children develop speech patterns rather quickly. Their baby teeth play an important role in this: just like permanent teeth, they provide the tongue with points of contact for making a variety of sounds. A missing tooth for a prolonged period could interfere with making certain sounds and could have a stunting effect on their speech development.
They're important for permanent teeth eruption. Baby teeth also serve as placeholders for their successors, the permanent teeth that are in development just under the gums. A baby tooth normally remains until the permanent tooth is ready to erupt within the path set by the primary. If they're lost prematurely, the permanent tooth may not erupt as it should; and adjacent permanent teeth can drift toward the empty space and out of alignment.
They're part of their smile. Baby teeth help children fit in socially with adults and other children — they help them look normal. A missing tooth stands out when they smile — and not in a good way. This could impact the way they interact socially with others, extending even into adulthood.
If you would like more information on dental care for your child, please contact us or schedule an appointment for a consultation. You can also learn more about this topic by reading the Dear Doctor magazine article "Importance of Baby Teeth."