Dentist Blog
Posts for tag: pediatric dentistry
By Rockledge Dentistry
August 09, 2016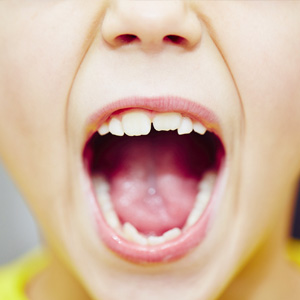 While they're resilient, your child's teeth aren't invincible. Daily hygiene and regular dental visits are important, but you should also be alert for problems and take action when they arise.
Here are 4 areas that could cause problems for your child's teeth, and what you should do — or not do — if you encounter them.
Teething. This is a normal experience as your child's first teeth erupt through the gums. The gums become tender and painful, causing constant gnawing, drooling, disturbed sleep and similar symptoms. You can help relieve discomfort by letting them bite on a chilled (not frozen) teething ring or a cold, wet washcloth. Pain relievers like ibuprofen in appropriate dosages can also help — but don't apply ice, alcohol or numbing agents containing Benzocaine directly to the gums.
Toothache. Tooth pain could be a sign of decay, so you should see us for an examination. In the meantime you can help relieve pain with a warm-water rinse, a cold compress to the outside of the face, or appropriately-dosed pain relievers. If the pain is intense or persists overnight, see us no later than the next day if possible.
Swollen or bleeding gums. If you notice your child's gums are red and swollen or easily bleed during brushing, they could have periodontal (gum) disease. This is an infection caused by bacterial plaque, a thin film of food particles that build up on the teeth. You can stop plaque buildup by helping them practice effective, daily brushing and flossing. If they're showing symptoms, though, see us for an exam. In the meantime, be sure they continue to gently brush their teeth, even if their gums are irritated.
Chipped, cracked or knocked out tooth. If your child's teeth are injured, you should see us immediately. If part of the tooth has broken off, try to retrieve the broken pieces and bring them with you. If it's a permanent tooth that was knocked out, pick it up by the crown (not the root), rinse it with clean water and attempt to place it back in the socket. If you can't, bring the tooth with you in a container with clean water or milk. The sooner you see us, the better the chances for saving the tooth — minutes count.
If you would like more information on what to do when your child has dental problems, please contact us or schedule an appointment for a consultation.
By Rockledge Dentistry
June 17, 2016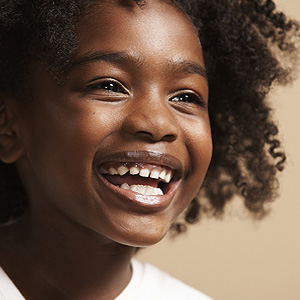 Despite everyone's best efforts, one of your child's primary ("baby") teeth has become decayed to the point it might be lost prematurely. Saving it would require extensive treatment like capping it with a crown or performing a pulpotomy, similar to a root canal treatment.
You may be thinking: since it's going to come out eventually, why go to the expense of trying to preserve it longer? Actually, there are good reasons to save a baby tooth depending on your child's age — for now and for the future. Here are 4 of them.
They're important for nutrition. Baby teeth are quite similar to permanent teeth — not only do they look like them, they perform like them too, enabling a growing child to chew and digest food needed to boost their development. Even the loss of one tooth for an extended period makes effective chewing harder.
They're important for speech development. With their first words, children develop speech patterns rather quickly. Their baby teeth play an important role in this: just like permanent teeth, they provide the tongue with points of contact for making a variety of sounds. A missing tooth for a prolonged period could interfere with making certain sounds and could have a stunting effect on their speech development.
They're important for permanent teeth eruption. Baby teeth also serve as placeholders for their successors, the permanent teeth that are in development just under the gums. A baby tooth normally remains until the permanent tooth is ready to erupt within the path set by the primary. If they're lost prematurely, the permanent tooth may not erupt as it should; and adjacent permanent teeth can drift toward the empty space and out of alignment.
They're part of their smile. Baby teeth help children fit in socially with adults and other children — they help them look normal. A missing tooth stands out when they smile — and not in a good way. This could impact the way they interact socially with others, extending even into adulthood.
If you would like more information on dental care for your child, please contact us or schedule an appointment for a consultation. You can also learn more about this topic by reading the Dear Doctor magazine article "Importance of Baby Teeth."
By Rockledge Dentistry
November 26, 2014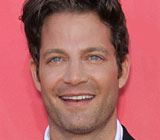 When it comes to dental health, you might say celebrity interior designer and television host Nate Berkus is lucky: Unlike many TV personalities, he didn't need cosmetic dental work to achieve — or maintain — his superstar smile. How did he manage that? Nate credits the preventive dental treatments he received as a youngster.
"I'm grateful for having been given fluoride treatments and sealants as a child. Healthy habits should start at a young age," he told an interviewer from Dear Doctor magazine. We couldn't have said it better — but let's take a moment and examine exactly what these treatments do.
Fluoride treatment — that is, the topical (surface) application of a concentrated fluoride gel to a child's teeth — is a procedure that's often recommended by pediatric dentists. Although tooth enamel is among the hardest substances in nature, fluoride has been shown to make it more resistant to tooth decay. And that means fewer cavities! Studies show that even if you brush regularly and live in an area with fluoridated water, your child could still benefit from the powerful protection of fluoride treatments given at the dental office.
Another potent defense against cavities is dental sealants. Despite your child's best efforts with the toothbrush, it's still possible for decay bacteria to remain in the "pits and fissures" of the teeth — those areas of the molars, for example, which have tiny serrated ridges and valleys where it's easy for bacteria to grow. Dental sealants fill in and protect vulnerable areas from bacterial attack, greatly decreasing the risk that future dental treatment will be required.
Why not take a tip from our favorite celebrity interior designer, and ask about cavity-preventing treatments for your children's teeth? If you would like more information about fluoride treatments or dental sealants, please contact us for a consultation. You can learn more in the Dear Doctor magazine articles "Topical Fluoride" and "Sealants for Children."