Dentist Blog
Posts for tag: orthodontic treatment
By Rockledge Dentistry
September 23, 2016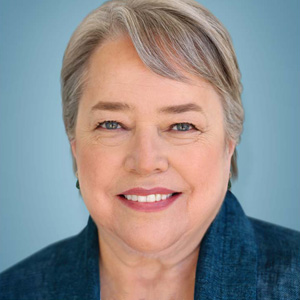 In her decades-long career, renowned actress Kathy Bates has won Golden Globes, Emmys, and many other honors. Bates began acting in her twenties, but didn't achieve national recognition until she won the best actress Oscar for Misery — when she was 42 years old! "I was told early on that because of my physique and my look, I'd probably blossom more in my middle age," she recently told Dear Doctor magazine. "[That] has certainly been true." So if there's one lesson we can take from her success, it might be that persistence pays off.
When it comes to her smile, Kathy also recognizes the value of persistence. Now 67, the veteran actress had orthodontic treatment in her 50's to straighten her teeth. Yet she is still conscientious about wearing her retainer. "I wear a retainer every night," she said. "I got lazy about it once, and then it was very difficult to put the retainer back in. So I was aware that the teeth really do move."
Indeed they do. In fact, the ability to move teeth is what makes orthodontic treatment work. By applying consistent and gentle forces, the teeth can be shifted into better positions in the smile. That's called the active stage of orthodontic treatment. Once that stage is over, another begins: the retention stage. The purpose of retention is to keep that straightened smile looking as good as it did when the braces came off. And that's where the retainer comes in.
There are several different kinds of retainers, but all have the same purpose: To hold the teeth in their new positions and keep them from shifting back to where they were. We sometimes say teeth have a "memory" — not literally, but in the sense that if left alone, teeth tend to migrate back to their former locations. And if you've worn orthodontic appliances, like braces or aligners, that means right back where you started before treatment.
By holding the teeth in place, retainers help stabilize them in their new positions. They allow new bone and ligaments to re-form and mature around them, and give the gums time to remodel themselves. This process can take months to years to be complete. But you may not need to wear a retainer all the time: Often, removable retainers are worn 24 hours a day at first; later they are worn only at night. We will let you know what's best in your individual situation.
So take a tip from Kathy Bates, star of the hit TV series American Horror Story, and wear your retainer as instructed. That's the best way to keep your straight new smile from changing back to the way it was — and to keep a bad dream from coming true.
If you would like more information about orthodontic retainers, please contact us or schedule an appointment for a consultation. You can learn more about this topic in the Dear Doctor magazine articles "Why Orthodontic Retainers?" and "The Importance of Orthodontic Retainers." The interview with Kathy Bates appears in the latest issue of Dear Doctor.
By Rockledge Dentistry
April 18, 2016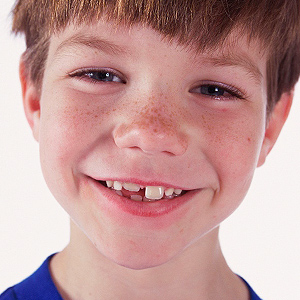 It would seem the best time to turn your attention to orthodontic problems with your child is when their permanent teeth have come in around early puberty. In fact, you should be attentive much earlier at around 6 years of age.
Here are 3 reasons why an early orthodontic evaluation could be beneficial to your child's dental health.
We may be able to detect the first signs of a malocclusion. Also known as a poor bite, it's possible for an experienced dentist or orthodontist to notice the beginning of a malocclusion as the permanent teeth start coming in between ages 6 and 12. Crowding of teeth, abnormal space between teeth, crooked, protruding or missing teeth are all signs that the teeth are not or will not be coming in properly and some type of treatment will eventually be necessary to correct it.
We might spot problems with jaw or facial development. Not all malocclusions arise from faulty erupting teeth position: sometimes they're caused by abnormal development of the jaw and facial structure. For example, an orthodontist can detect if the upper jaw is developing too narrowly, which can create a malocclusion known as a cross bite. The difference in the source of a malocclusion will determine what present or future treatment will be needed.
We can perform "interceptive" treatment. While braces won't typically be undertaken until the permanent teeth have come in, there are other treatments that can "intercept" a growing problem to eliminate or lessen future treatment needs. Orthodontists may recommend appliances that help guide incoming teeth, coax impacted teeth to come in fully or expand portions of the upper jaw to normal dimensions.
As with other areas of health, the earlier orthodontic problems are found the better the chances of a successful and less interventional outcome. By having your child examined orthodontically you may be saving money and future difficulties.
If you would like more information on when to begin monitoring bite development in your child, please contact us or schedule an appointment for a consultation. You can also learn more about this topic by reading the Dear Doctor magazine article "Early Orthodontic Evaluation."
By Rockledge Dentistry
March 26, 2016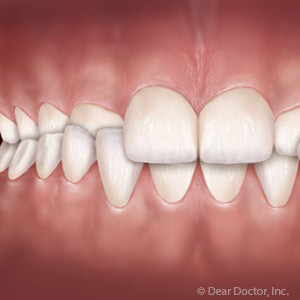 Poor bites, also known as "malocclusions," can have a dramatic impact on mouth function and appearance. Moving teeth to better positions will solve most of these bite problems — but not all.
A case in point is a malformed maxilla, the skeletal structure formed by the union of the upper jaw and the roof of the mouth (the palate). If the rear portion of the maxilla develops too narrowly, the back teeth will bite abnormally inside the lower teeth while the front teeth bite normally, creating what's known as a crossbite. People with this kind of malocclusion often shift their lower jaw to one side to bite down completely.
This can be corrected without too much intervention if the problem is diagnosed while the person is young. This is because the maxilla is actually formed from two bones that don't completely fuse together in the center of the palate until just after puberty. An orthodontic appliance known as a palatal expander takes advantage of this slight gap. The metal appliance is placed along the narrowed portion of the palate in the rear of the mouth: four metal "arms," two on each side, attach to the inside of the back teeth with a tension device between them that extends the arms outward to put pressure against the teeth.
Every day the patient or a parent uses a special key to turn the tension device and cause it to expand slightly, placing additional outward pressure on the jaw. This will widen the gap in the center of the palate and new bone will grow to fill in the increased space. Over time this will cause the rear portion of maxilla to widen.
While effective, a palatal expander may not work in every case, and it must be done before the two bones fuse permanently. When it can be used, though, it's a proven treatment that can restore proper bite function, as well as improve your child's smile.
If you would like more information on palatal expanders to correct certain bite problems, please contact us or schedule an appointment for a consultation. You can also learn more about this topic by reading the Dear Doctor magazine article "Palatal Expanders."